Educators have been searching for a viable eLearning solution as the number of WiFi campus in Hong Kong is growing. Today, eClass has already helped more than 100 schools apply eLearning to their curriculum with PowerLesson.
The upgraded PowerLesson 2, launched in 2016, comes in a brand new appearance added with even more powerful functions. It enables teachers to create and manage their own lesson plans and deliver a smooth interactive lesson. More importantly, it implements the idea of 'flipped learning' by letting teachers challenge the traditional classroom boundaries, but conduct activities and collect data around different lesson stages.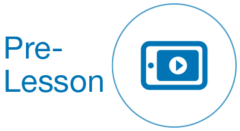 1. Effortless Lesson Planning
A clear and simple interface for teachers to quickly build and review various class activities through

In-place Editing.

2. Activating pre-lesson tasks
Activate pre-lesson activities for students prepare for upcoming lesson, eg. initial voting, discussion, warm up quiz and file submission.
3. Linking to Flipped Channels

Release video tutorials from Flipped Channels, insert subtitles and in-video quizzes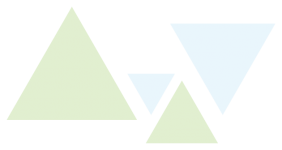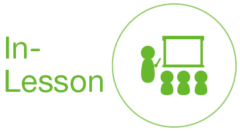 Students can quickly log in a lesson by scanning a QR Code or entering a Pin. 
Set the lesson in single-task mode to keep everyone on the same page, or turn on multi-task mode and give students time to finish multiple activities at their own learning pace.
3. Mobile Device Management

With eClass MDM, teachers can use screen lock, app lock, guided view, device checking and other functions to manage students' tablets and maintain class order.
4. Interactive Learning Tools

Multimedia teaching materials:Prepare multimedia content such as webpage, audio, photographs, videos, PDF and deliver them smoothly to the class

Instant voting:Students may vote for given options and insert explanation. The system instantly calculates the votes and displays statistics of the votes. Teachers may also ask students to 're-vote' on a particular issue.

Discussion forum:Add tags to categorise the posts, such as 'For' or 'Against', 'Examples', 'Subject area' to help students think from different perspectives. Students may tag their own post. Other students and teachers may respond to one another's posts.

File sharing:Students can record their voices, take pictures or submit other multimedia files on the platform. Teachers can select works and show them to the class.

Quiz:Custom quiz format and release the questions one by one or all at once. The system provides the results statistics for teachers to analyse follow up on the students' performance. 
Assign students to 'default groups', 'random groups', or let them vote to choose their own group on the system to encourage cooperative learning. Teachers may distribute different materials to different groups to cater for different needs. 
All records of class activities, such as presentations, votes, comments, uploaded files, etc. are kept in Information Centre, with which teachers can understand the students' learning progress and level of participation.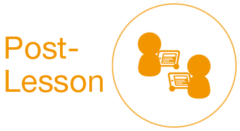 1. Complete Lesson Record
Students can access the complete record of class activities, including the uploaded files, voting results, discussion and quiz performance for revision at home. 
Let students apply what they have learned with post-lesson activities.

Review class discussion and select students' responses to show to the class. Teachers may also give private or public feedback to certain students.
4. Exporting Students' Work
Files submitted by students can be easily downloaded.
Teachers may mark students' performance and export the record together with their quiz scores.