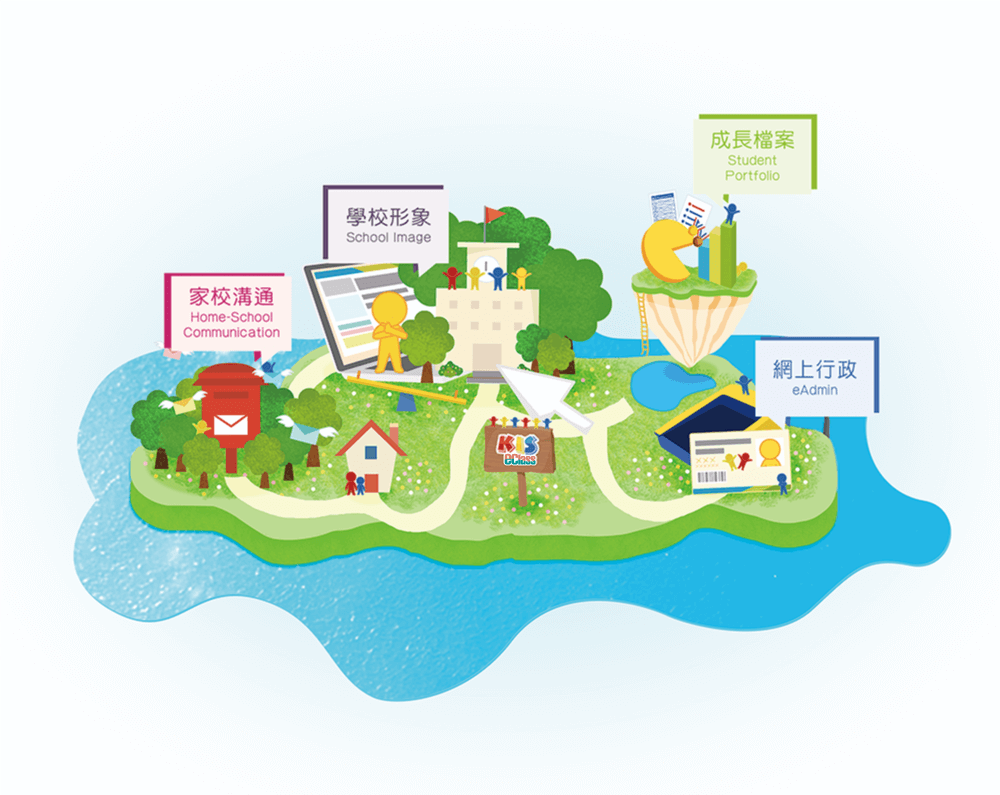 eClass provides kindergartens with the most comprehensive online integrated system, with years of implementation experience, we truly believe that eClass KIS will definitely benefit kindergartens by its flexible and extendable features, and will enhance the development of e-campus upon the current trend of eLearning.
Integrate School Administration Tasks
eClass KIS offers central hosting service for data processing. Schools do not have to purchase any additional severs. Besides, it provides identities with different limits of authority for school staff to access information in the same system. It helps schools to plan and allocate the scope of work of staff to handle different tasks such as administration, communication, collaboration, etc.
Enhance the Effectiveness of School Administration
The workload of school administration is heavy and takes a lot of manpower and time. Handling daily administration procedures through the web-based system and digitalizing all data and information make it easy and convenient to manage school calendar, admission, attendance, payment, inventory, etc. While the workload of the staff is reduced, the administration efficiency is also enhanced.
Enhance Communication between Schools & Parents
Busy parents are often barriers to home-school communication. The Integrated system and eClass App provide a very helpful way for parents to communicate with the school at all times via Push Message, eNotice, Digital Channels, etc. Parents can therefore keep track of their children and provide appropriate assistance for them.
Storing and Managing Student Portfolio
eClass KIS records student learning profile, formative assessment records. Therefore, it helps students build a comprehensive digitised portfolio for primary school admission.