In case the school server malfunctions, our professional technical support will enable servers to recover in the shortest possible time while retaining all important data.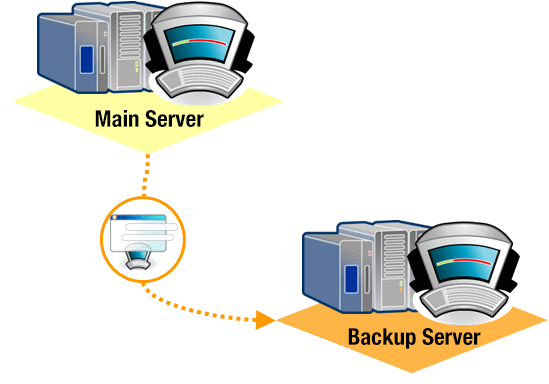 Just prepare an extra server as the secondary server*. Once it is connected to the Internet, eClass technical specialists can recover the system remotely.
On normal days, the two servers can work in the Master-Slave form, with one leading daily operations and the other as back-up.
Daily Data Synchronization
Every day, the disaster recovery system automatically replicates MySQL database from the main server to the backup server in real time
A synchronization report is generated by the system. The school can monitor the operation of disaster recovery service through the graphical interface on the main server.
Since the system is able to retain important data through the synchronous replication technology, the school does not need to search for back ups or run another data recovery.
Self-monitoring Mechanism
If a system stops running, it can be self-detected and the system will automatically send an e-mail alert to the administrator for immediate response and actions.
Recovery in Shortest Possible Time
When the main server fails, the school can switch all daily operations from the main server to the back-up server through a simple graphical interface. The process normally takes just a few minutes.
* Back-up servers are required to use Centos / Redhat operating systems