ePOS (Electronic Point of Sale) provides the school with a central processing system to manage sale and inventory of all the items on campus. It can integrate with eClass SmartCards to reduce cash transactions and to implement an electronic sales network across campus.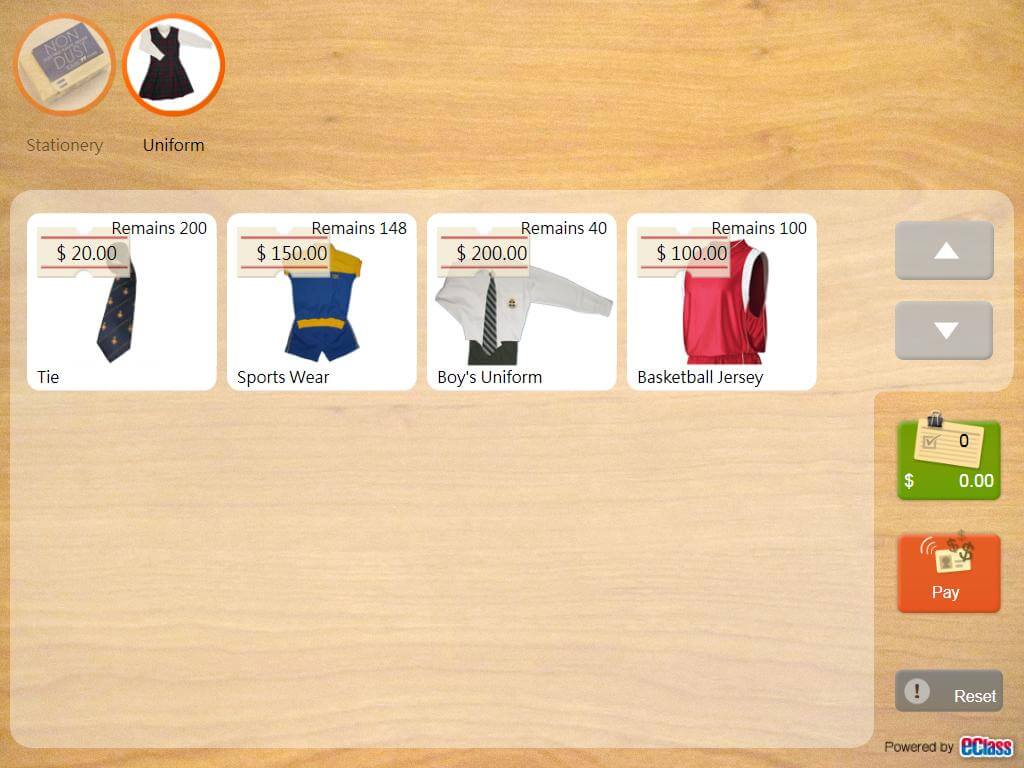 One-stop Management of Sale and Inventory
Centralised database for sales and stock counting helps the staff arrange for restock
Linked to ePayment upon integration with eClass IP

Automatic updates on transaction records, facilitating the accountant's work
Supports SmartCard transactions, saves time and manpower from physical collection of fees
Allocate independent points of sale for all kinds of items, in whichever ways that suit the school's management
Overview of Transaction Summary
Operates on a network basis that supports real-time transactions and record updates

Provides transaction reports detailing the status of items. Users can customise the filters to view and check specific data

Supports all kinds of statistics, such as students' transaction statistics, which help the school understand their buying habit. Parents can also check their children's purchase records online through the eClass Integrated Platform.